BLUETTI AC200MAX Expandable Power Station
A$2,294.00
A$2,999.00
-A$705.00
2,200W AC Pure Sine Wave Inverter (4,800W Surge)
2,048Wh Capacity
LiFePO4 Battery with 3,500+ Life Cycles to 80%
Expandable Up To 6,144Wh with 2×B230, or 8,192Wh with 2×B300
7 Ways to Recharge (AC/Solar/Car/Generator/Lead Battery/Dual AC/AC+Solar)
900W Max. Solar Input
1400W Max. Fast Dual Charging (Solar + AC Adapter)
Smart Control & Monitor in BLUETTI App
choose your match
EXPANSION BATTERY
Solar Panel
Complete Your Solar System
BLUETTI AC200MAX Expandable Power Station
30 Days Price Match Guarantee
BLUETTI guarantees that we will refund you the difference if you find a lower price from us within 30 days of your purchase.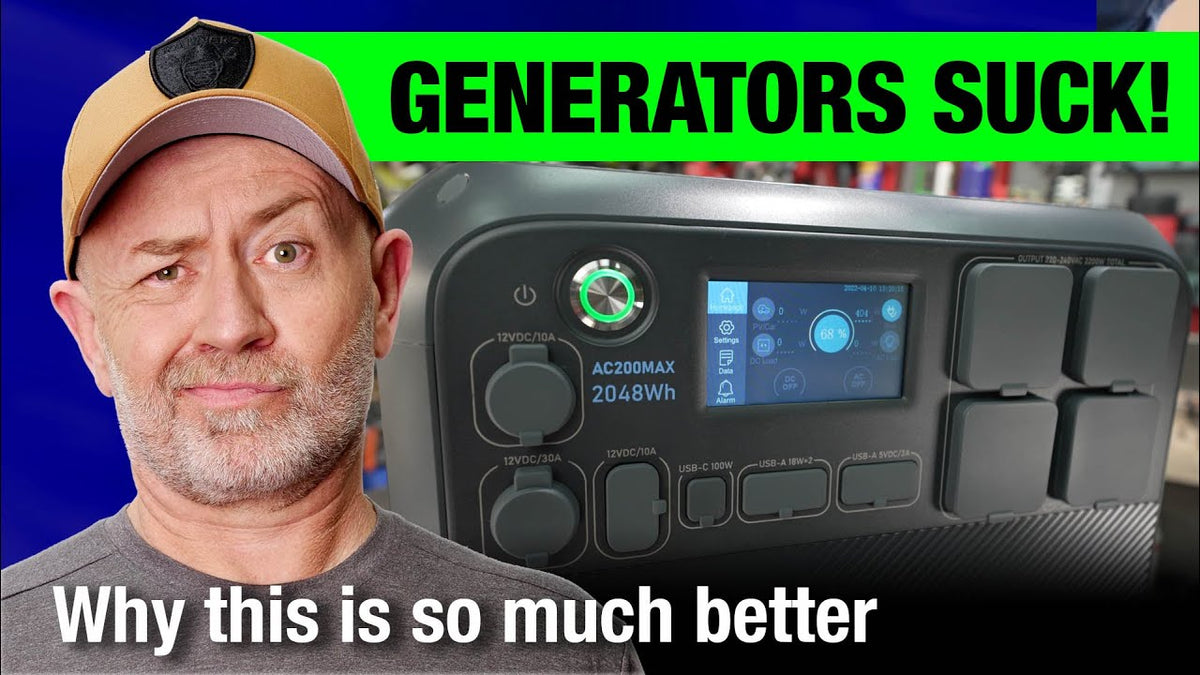 All-round Upgraded Expandable Power Station
BLUETTI first expandable power station-AC200MAX with 2,048Wh LiFePO₄ cells and 2,200W pure sine wave inverter. Your mobile power center at home or on the way.

Coffee Maker(1150W)
1.5Hrs

Electric Drill(1650W)
1.5 Hrs

Refrigerator 150W(1200W)
10 Hrs

Air Conditioner(5000 BTU)
1-4 Hrs

CACP(40W)
30-40 Hrs

Light(10W)
150+ Hrs

Less To Spend, More To Love
Struggling between power and flexibility? We got you covered! With two expansion ports, The AC200MAX welcomes up to two BLUETTI B230's(2048Wh each) or B300(3072Wh each) battery modules, connecting of which can boost the total capacity to a staggering 8192Wh!

Get Charged In Anyway You Prefer
The AC200MAX allows up to 900W of solar input and 500W via the adapter, you can even charge it up via your wall outlet and solar panels simultaneously, boost a stunning 1400W total charging rate which can top up your power beast in less than two hours! Further more, every BLUETTI battery module has their own input port for AC adapters, you'll get another 500W of input capability with every module added (Up to two for the AC200MAX).

Small Change, Huge Leap
The AC200Max can now take one module via its solar input port with a converter cable for extra capacity!

Incomparable Outlet Versatility
With AC200MAX's 15 outlets, you get to run all your needs simultaneously without breaking a sweat.

Specifications
BATTERY INFO
---
LiFePO4 (Lithium Iron Phosphate)
---
3,500+ Cycles to 80% Original Capacity
---
Recharge to 80% Every 3-6 Months
---
MPPT Controller, BMS, etc
---
OUTPUT
---
4 x 220V-240V,2200W In Total
---
2 x 5V/3A USB-A
2 x 18W USB-A
---
1 x 12V/30A (RV Outlet)
1 x 12V/10A (Car Outlet)
2 x 12V/10A DC 5521 (5.5mm Outlet)
*All Regulated.
---
INPUT
---
900W Max.OCV 10-145VDC, 15A
---
12/24V from Cigarette Lighter Port
---
1,400W, with AC+Solar Input
---
RECHARGE TIMES
---
≈3~3.5 Hours (With prime sunshine, ideal orientation and low temperature)
---
12V/24V Car Outlet (100W/200W):
---
AC Adapter + Solar (1400W):
≈2.0~2.5 Hours (With prime sunshine, ideal orientation and low temperature)
---
Dual AC Adapters (1000W):
≈3~3.5 Hours (Extra adapter is REQUIRED)
---
GENERAL
---
Expandable w/ Up to 2 x B230 or 2 x B300
---
16.5 x 11 x 15.2 in ( 42 x 28 x 38.65cm)
---
Operating Usage Temperature:
---
UL2743, UKCA, TELEC, RCM, FCC ID, CE, PSE, NTC
---
AC200 MAX PERFORMS
VERY RARE THESE DAYS. IT WORKS AS ADVERTISED,... AND DOES IT WELL!
Bluetti AC200Max
Just got my AC200Max - can't wait to use it camping over Christmas!
BLUETTI AC200MAX Expandable Power Station
We have just received to bluetti AC200MAX to (1 Nov). We will let you know
How-to
A useful guide to making the most of it all.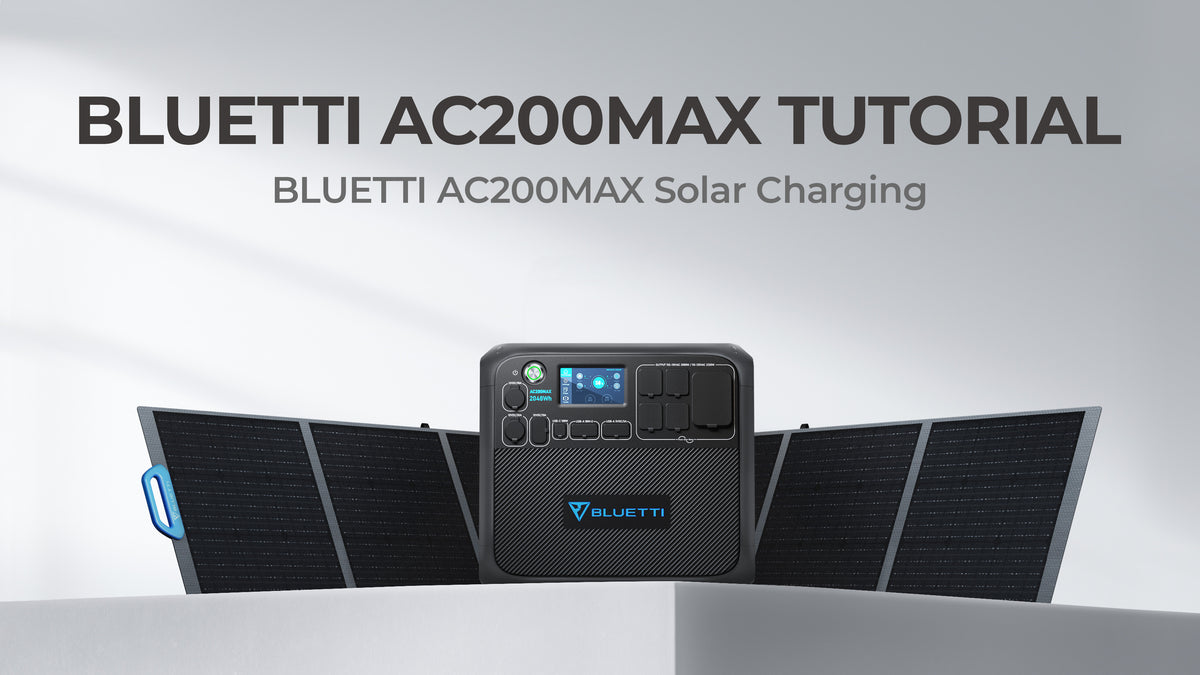 How to recharge AC200MAX via solar panels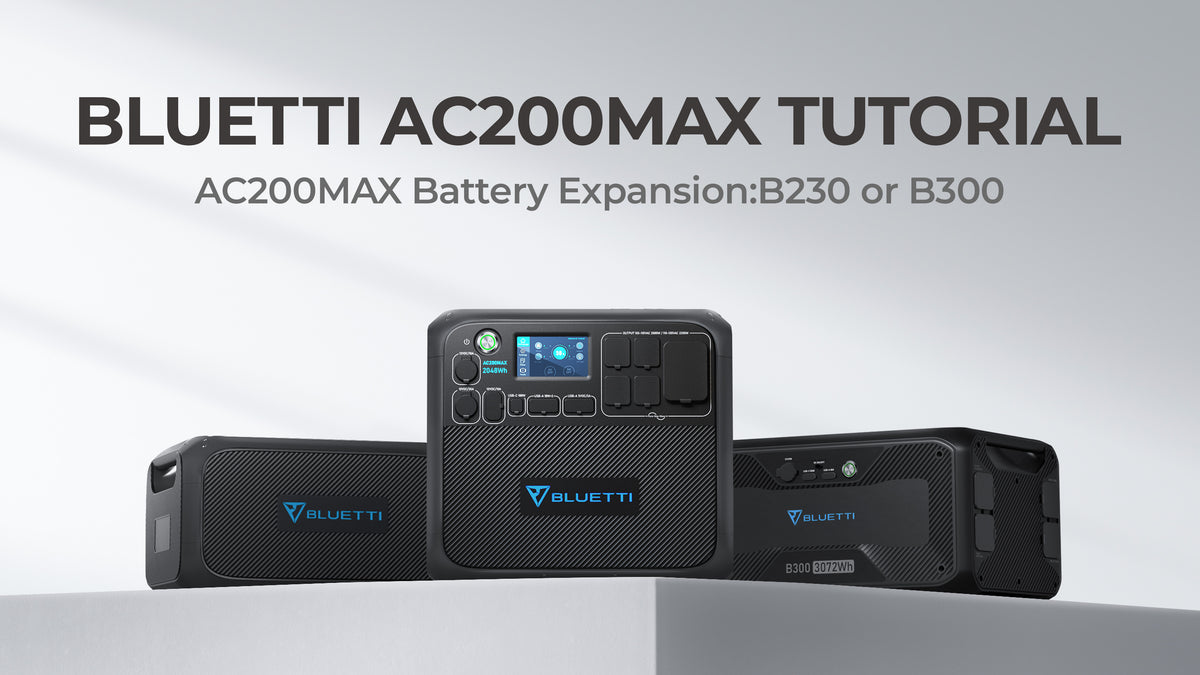 How to connect AC200MAX with either B230 or B300 Battery Modules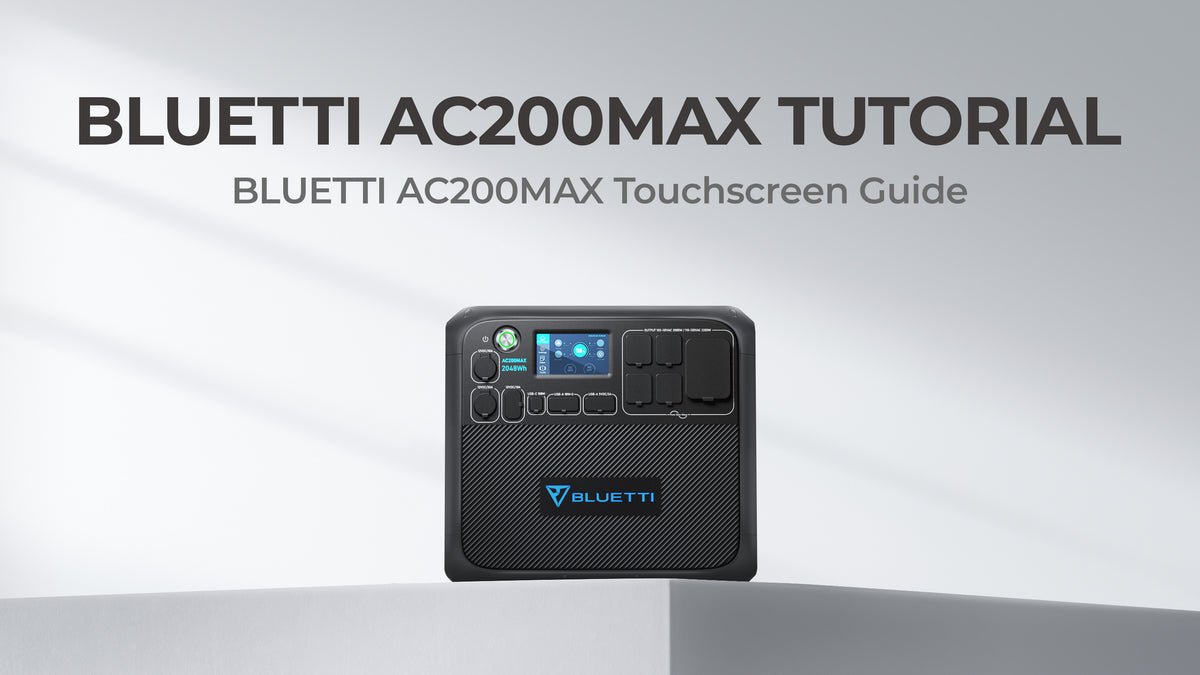 How to use the Touchscreen of AC200MAX?