BLUETTI AC300 + B300 | Home Battery Backup
A$4,199.00
A$4,998.00
- A$799.00
🔥Black Friday Sale Ends in
---
3,000W AC Pure Sine Wave Inverter (6,000W Surge).
3,072Wh Capacity (Expandable w/ up to 4 × B300 for 12,288Wh).
7 Ways to Recharge (AC/Solar/Car/Generator/Lead battery/Dual AC/AC+Solar).
2400W Max. Solar Input.
5400W Max. Fast Dual Charging (Solar + AC Adapter Simultaneously).
Smart App Control & Monitor.
24/7 UPS Home Backup.
---
---
30 Days Price Match Guarantee
BLUETTI guarantees that we will refund you the difference if you find a lower price from us within 30 days of your purchase.
Price Difference Refund Requirements:
1. Valid purchase history within 30 days.
2. Email us a screenshot of the lower price.
3. Promotion period only.
---
4-year Hassle Free
Warranty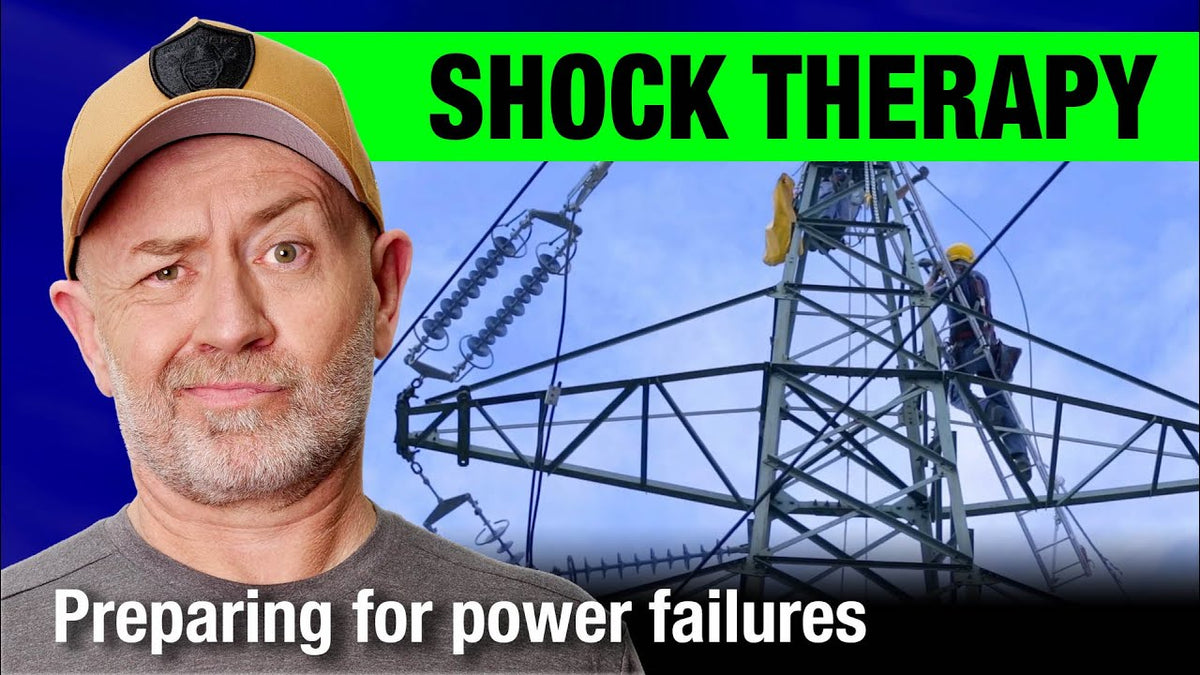 Expand Your Power At Will
BLUETTI AC300 is 100% modular, supporting up to 4×B300 (3,072Wh per pack) battery modules for a groundbreaking capacity of 12,288Wh! Power your basic family needs for DAYS during emergencies or power outages!

Expandable Power Supply
As BLUETTI's first 100% modular station, the AC300 can accept external battery packs and boost its capacity to a Max. 12,288Wh. From emergency backup to off-grid power source, this generator for home backup is sure to handle all your electricity needs.

5400W Blazing Input Rate
Plug in the wall outlet and solar panels, you can fast charge the AC300 much faster at a 5,400W Max rate, saving
you a lot of charging time.
*The 5,400W input rate combines 2,400W solar and 3,000W AC, which requires two B300 batteries. Or the rate
would be limited to 3,000W with only one B300.

5 Ways to Charge
Flexible to charge your AC300 via wall outlet, solar panels, car, generator and lead-acid battery, etc. Stay connected anytime, anywhere.
Multiple Outlets for Every Need
The 12V/30A DC port are perfect for RVers. Meanwhile, the wireless chargers enable you to charge compatible smart phones, earphones and so on.

OUTPUT
---
6x 220V-240V/13A
3,000W In Total
---
2 x 5V/3A USB-A
2 x 18W USB-A
---
1 x 12V/30A (RV Outlet)
1 x 24V/10A (Car Outlet)
*All Regulated.
---
INPUT
---
2,400W Max., VOC 12-150VDC, 12A
---
12/24V from Cigarette Lighter Port
---
5,400W, with AC and Solar Input Simultaneously
---
GENERAL
---
Expandable W/Up to 4 x B300
---
Simultaneous Recharge & Discharge:
---
20.5 x 12.5 x 14.1in ( 52 x 32 x 35.80cm)
---
Operating Usage Temperature:
---
UL Standard, PSE, FCC, CE, UN38.3, msds, SAA and ROHS
---
First Use
Only used it once so far, it powered everything including an air conditioner, hot water system, fridge & TV in our camper for the use of 40% of the AC300 + B300 with 350 Solar and recharged from 240 at a bit over 1 hr. I thought this was good but I have never used anything like this nor do i know anything about it but Very happy so far
Excellent product
Very happy with the AC300 and B300. Super fast delivery. This is the second product with have purchased from you. Customer service is fantastic.
First 14 days
I have a modest home using the AC300 with a single B300 and two 350 solar panels at this earl stage (extension cord madness) I am easily at 80% off grid with little to no concerns about all of my home plug in electrical power next stage is integrating the Bluetti into my home power box and a possible second B300 to achieve greater solar storage.
Bluetti AC300 & B300
I am delighted with the products they are excellent.
Just a suggestion - it would be good if the two devices connected when you stacked them on each other so the cable wasn't required. Mainly for my application where it's in a van and I only need one battery and space is tight
But all up it's an excellent product thanks?
Works as expected and advertised
So happy with the AC300 I bought a second one. Easy to set up and easy to use phone app. Highly recommend this unit.
How-to
A useful guide to making the most of it all.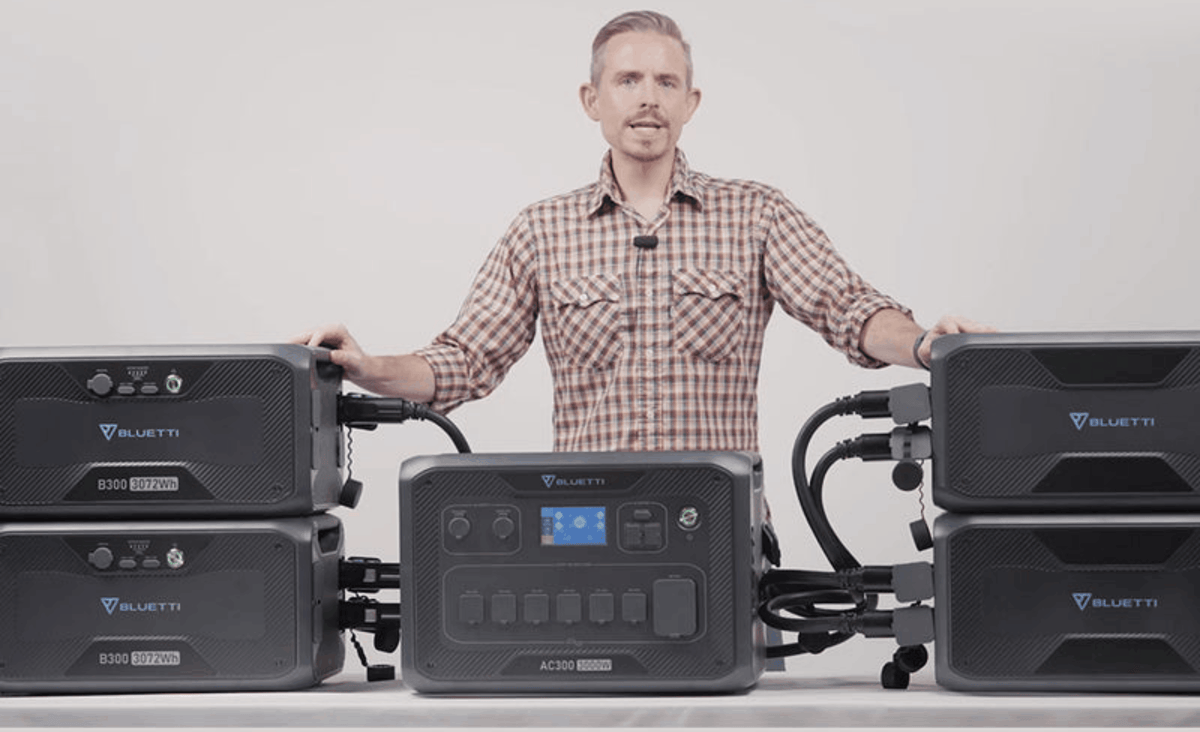 How to connect AC300 with B300 Battery Modules?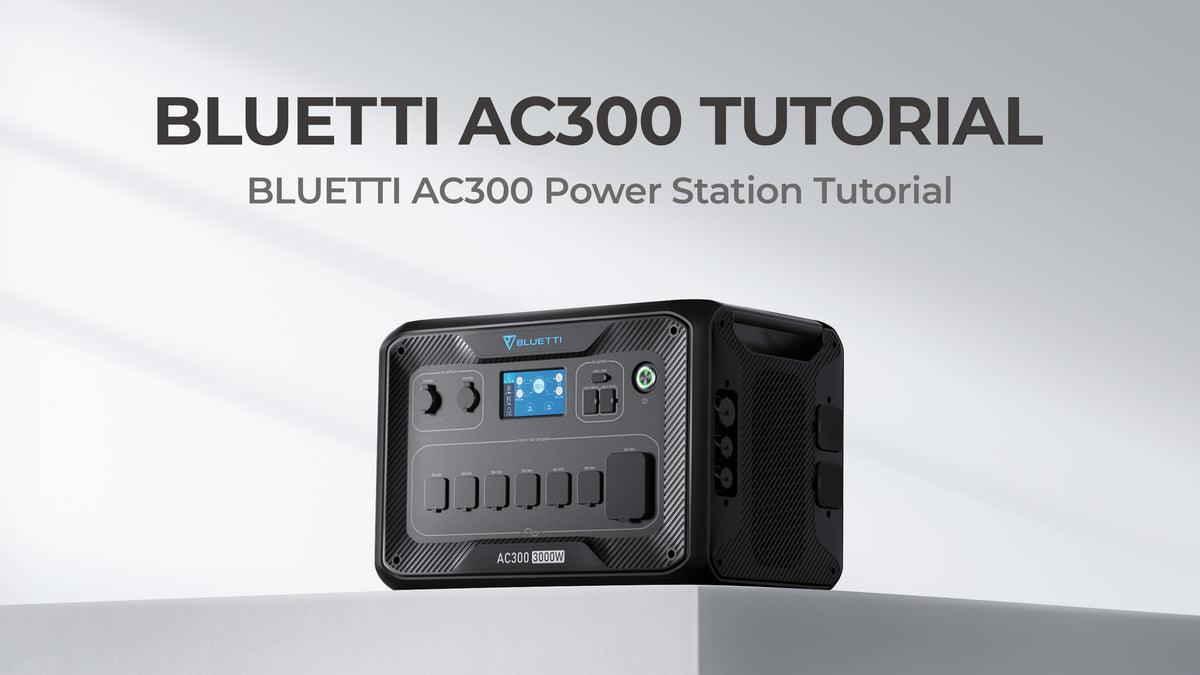 AC300 Power Station Tutorial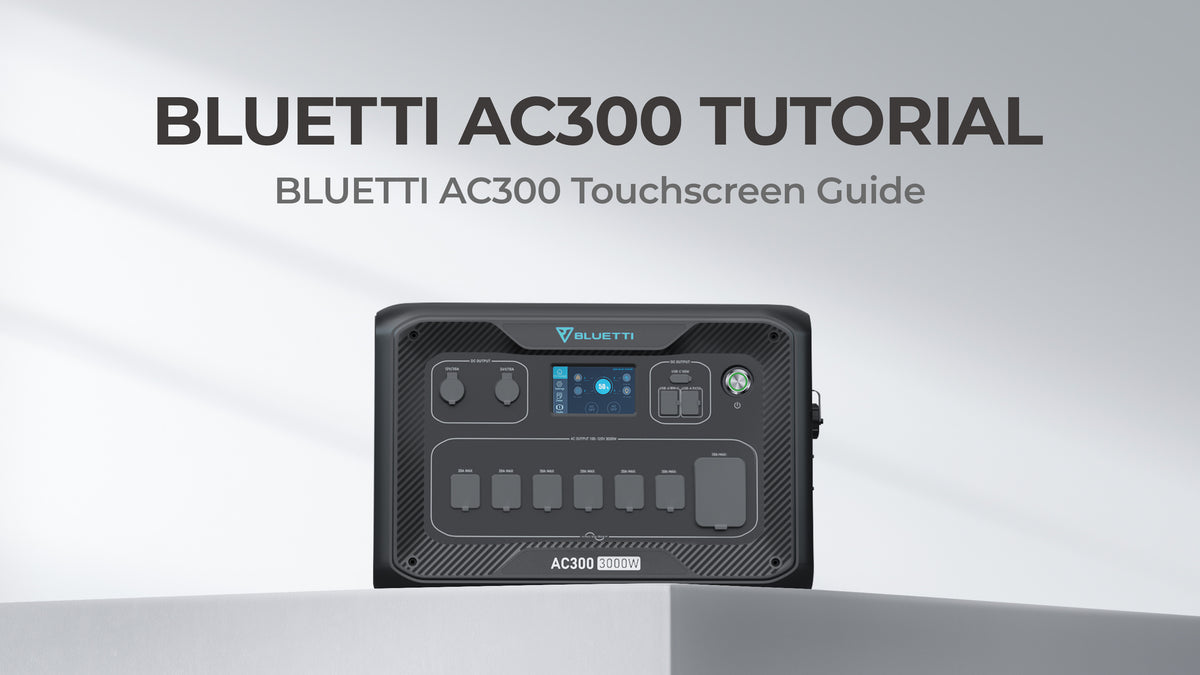 AC300 | Touchscreen Guide